Buy One, Get One 50% OFF!
With 2 or more mats in your cart, use code TREATYOURFEET to activate your discount!
For anyone who spends a lot of time on their feet at work or at home, this anti-fatigue kitchen floor mat is a life changer! The soft foam core reduces stress on your knees, muscles and joints by 32%.
---

Relieves pressure on your spine, reducing lower back pain
Soft foam core reduces stress on your knees, muscles & joints by 32%

Anti-fatigue for extended periods on your feet

Made with the highest quality materials & lasts for years!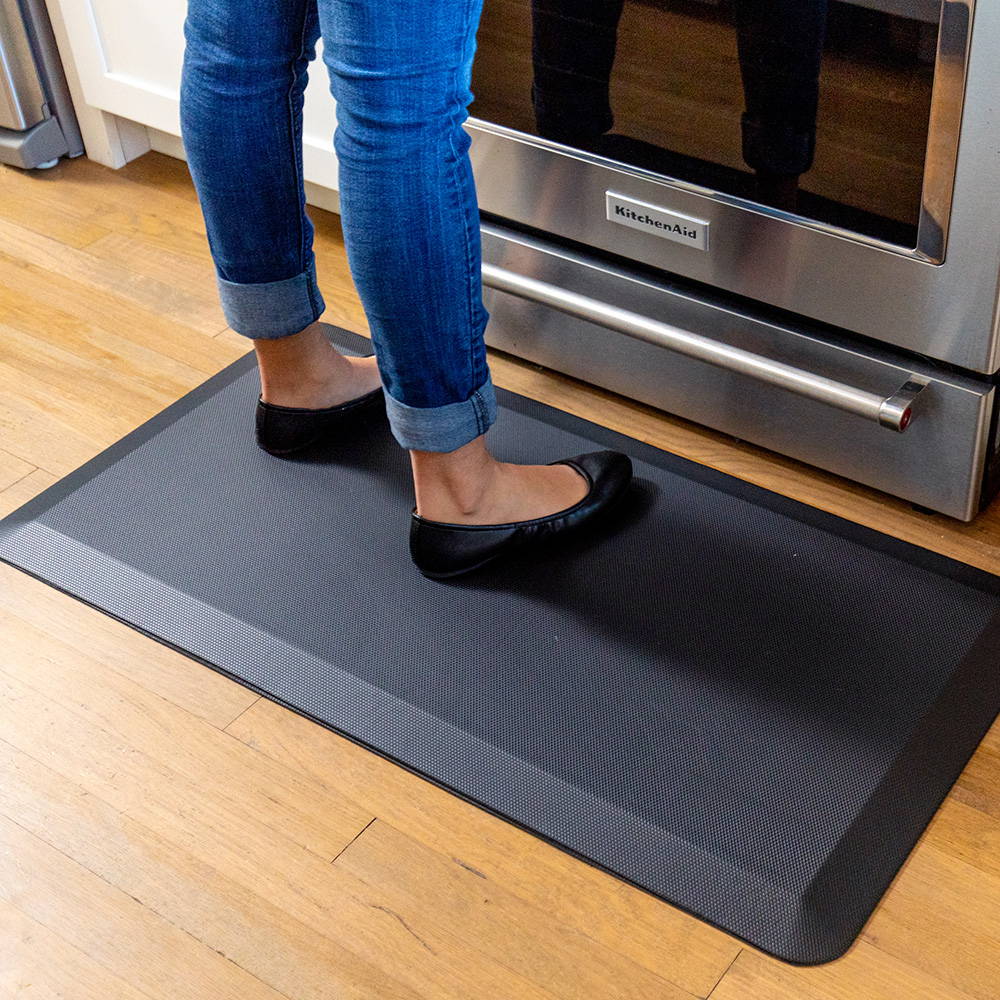 Improves Balance & Posture
Because of the ergonomic design, the antifatigue kitchen sink mats relieve spinal pressure, reducing lower back pain while promoting subtle muscle movement that increase blood flow to keep you standing alert and strong.
With a non-slip bottom, these kitchen mats are the same kind used by many businesses (eg, restaurants) to absorb shock in high foot-traffic areas. The design has an anti-curl edge that prevents it from becoming a tripping hazard.
The sleek standing mat for an office desk or kitchen sink comes in a variety of colors that will complement any space. Additionally, our Sky Core foam is effortless to clean of the most common muck and debris.
100% Satisfaction Guaranteed
We stand by our products 100% and we want you to love them too. If you're unhappy with your purchase for any reason, contact us and we'll do what it takes to make it right!
---